You must remember that when you switch from a four-wheeler to a two-wheeler, the weather will directly affect you. While riding a motorcycle in the summer, you will be exposed to the scorching sun; nevertheless, you will experience a chilly winter breeze in the winter.
There are numerous options for riding apparel for all types of weather circumstances because the show must go on regardless of the weather. You may find basic riding gear as a solution for anything, from windshields to protect your eyes to rain boots and raincoats so you can ride in heavy downpours.
With the help of this post, we will emphasize the significance of wearing riding gear that is suited for the weather so that you may easily choose something that matches the weather and the riding conditions. We'll also review the variations of the same motorcycle riding gear so you can pick something that fits the riding environment.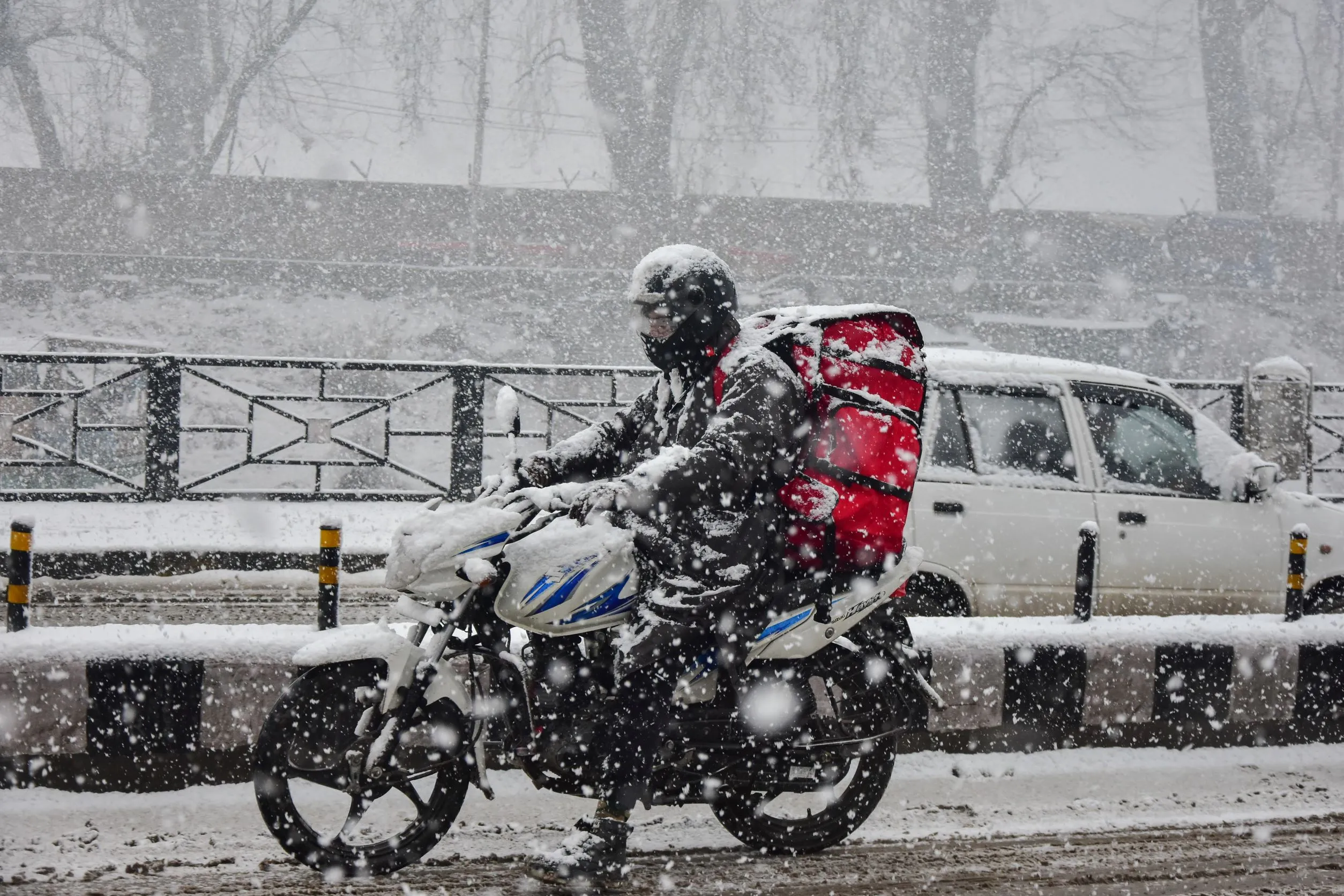 Look Also: How to Choose the Right Gear to Beat the Summer Heat
Importance of Motorcycle Gear in Different Weather Conditions
1. Riding Jacket
You should keep in mind that a riding jacket must be breathable in the summer. It does not imply that the jacket should be extremely light; the fabric should be transparent. Some of the greatest jacket options are available with mesh filters, which will guarantee that you breathe enough.
On the other hand, you need a motorcycle riding jacket with inner padding if you want to get one for the winter so you can stay warm. You need something that completely encloses your body and allows no openings for air to enter, not mesh for air.
2. Riding Gloves
Riding gloves are crucial if you want a tight grip and to maintain your hands' happiness and health. When given the option between half and full gloves, most individuals stumble. Professionals say that full gloves are the best choice in motorcycle riding gear in winter when you want to keep your hands completely warm because wearing half-finger gloves can cause numbness. 
On the other hand, if you need to purchase gloves for the summer, you can opt for half-fingered styles. However, remember to use sunscreen if you don't want to develop strange tan lines on your wrists and fingers.
3. Riding Shoes
It is crucial to use riding shoes because they will give you a secure grip on long rides. Most people don't consider their riding footwear, so they either purchase lengthy leather shoes or simply ride in their current footwear. The underlying premise is that you need something without padding when traveling for long periods of time in the summer.
It is because wearing paddings will lead you to sweat more, and the soiled, wet socks will also spread infection. If you don't concentrate on wearing the proper riding shoes, rashes, bacterial skin infections, and redness are particularly common.
4. Riding Helmet
When riding, the way the helmet fits and is designed is crucial. The typical helmet is repairable and resembles a cap. This helmet has an open facing, making it simple to attach under your chin; in contrast, a fixed helmet that you may slide on will provide complete protection. The ease of the helmet options is key.
Regardless of your choice, you must remember that some helmets offer a ventilation option, and some include speakers. Because you cannot breathe without fresh air, purchasing a helmet with speaker and ventilator choices for both winter and summer driving is preferable.
5. Warmer And Coolers
You need to get something that will keep you calm and lessen the effects of the weather if you want to lessen their impact. Leg, hand, and neck warmers are necessary for the winter to prevent the excessive effects of the cold, and the same is true in the summer when ventilators are required for all of these items.
It is preferable to always have a thermos filled with ice nearby so you can quickly sip water when you are thirsty, or it is very hot outside. Bring minerals and salts with you to mix them with water to prevent dehydration.
Bottom Line
To summarize, most individuals concentrate on staying warm throughout the winter because they know that wind gusts can pierce their bones. Instead, most people try to wear progressively fewer layers of clothing because they believe summer is about allowing your body to breathe. Most people who don't wear protection end up with severe sunburns and sunstrokes.
You should use the same caution when looking for motorcycle riding gear for summer as you would throughout the winter. You need something to help you lessen the effects of any potential accidents in addition to covering up.
FAQs
Why is it important to wear appropriate gear while riding a motorcycle in different weather conditions?
Different weather conditions, such as rain, wind, and extreme temperatures, pose risks and challenges to riders. Wearing appropriate gear can help protect the rider from these risks and ensure their safety on the road.
What is some essential motorcycle gear for riding in different weather conditions?
Waterproof jackets, pants, gloves, and boots are essential for riding in the rain to keep the rider dry and warm. In hot weather, riders should wear lightweight, breathable jackets, pants, and gloves to stay cool and comfortable. Riders need thermal layers, heated gear, and windproof jackets and pants to keep warm in cold weather.