Motorcycle riding is an exhilarating experience, but it also comes with risks. As such, wearing appropriate motorcycle gear is crucial for rider safety. However, high-quality gear can be expensive, and riders on a budget may find it challenging to invest in the necessary protective gear.
While purchasing their first motorcycle, many people spend every dollar on the actual motorcycle, leaving almost no money to purchase quality motorcycle accessories. This post will demonstrate how to get quality rider gear on a budget.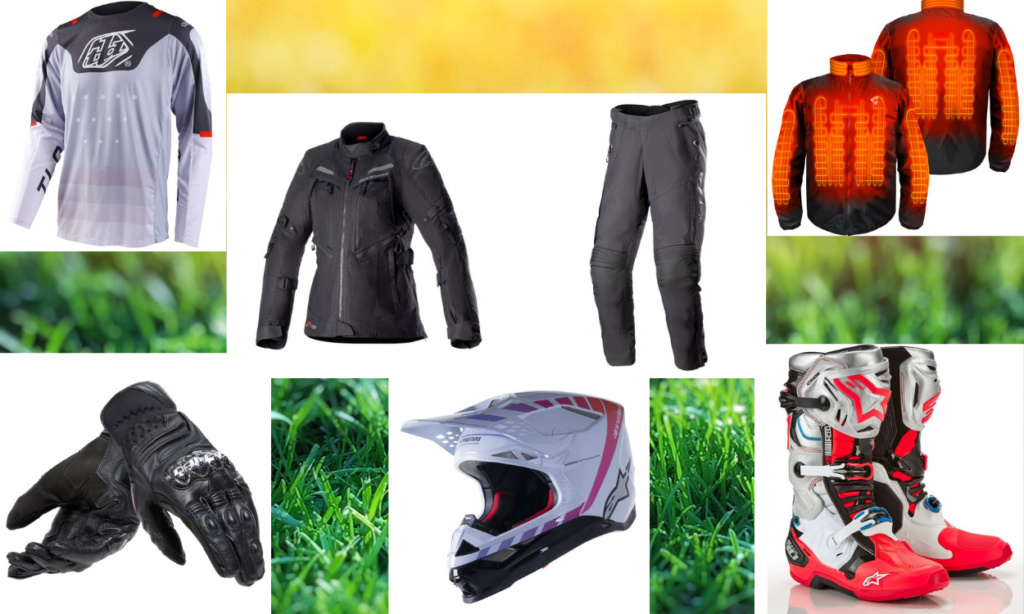 Read Also: 7 Essential Motorcycle Gear Items Every Rider Should Have
Importance of Motorcycle Gear Options for Riders on a Budget
1. Affordable Motorcycle Helmets
Most people will at least get a helmet if they have any protective gear. We advise purchasing a full-face helmet. Also, wearing a full-face helmet and a dark face shield makes you appear cool. The benefit of beginning with a cheap helmet is that after using it for a few months, you will know what features and sensations you want in your next helmet, and you will already have a spare that you can use for passengers!
2. Affordable Motorcycle Jackets
When you crash, the first line of defense is a sturdy motorcycle jacket because you might land on your elbows, forearms, shoulders, and back while rolling on the pavement. In addition to offering safety, jackets typically look cool and identify riders even when not on motorcycles. Although it may sound a little narcissistic, most people ride motorbikes for the riding pleasure and the image it conveys.
Don't sacrifice comfort when looking for a motorbike jacket at an affordable price. You can get tight jackets that offer great levels of protection without acquiring something uncomfortable due to their tightness and rigidity.
It shouldn't be too loose since, if it is, it will slide around on your body during a crash and won't provide as much protection. Although textile clothing tends to be a little looser in fit than leather clothing, it should still feel safe on your body.
3. Affordable Motorcycle Gloves
The Speedway Men's Motorcycle Riding Gloves from Joe Rocket, the king of reasonably priced motorcycle safety gear, are no different.
We had a great black stain on our hands from the gloves rubbing off, but that was only a minor disappointment. The gloves endured several rides nicely and kept our hands comfortable and tight for over three months without any issues.
The gloves had a good initial fit, and even after gradually softening during our testing period, they remained snug and comfortable. A good first glove for someone learning to ride a motorcycle.
4. Affordable Motorcycle Pants & Guards
Most weekend warriors overlook wearing riding trousers, but professionals never ride without them. If your motorcycle crashes, you'll probably hit your knees and, if you're lucky, slide onto your back and butt.
If you are wearing a jacket, it can assist in limiting the harm to your skin, but if you are only wearing jeans, it will be very difficult to sit down for at least a few weeks. If you're dirt-poor, don't ride too aggressively, and feel comfortable taking risks while wearing jeans. To prevent road rash and damaged kneecaps, you need, at the very least, to get some knee protectors.
5. Affordable Motorcycle Boots
Tennis shoes and sneakers are not appropriate when operating a motorcycle. On numerous occasions, when a collision occurred, the rider was sporting a pair of Vans or Nikes, and as soon as the impact occurred, the shoes flew off his feet as if he had a flight to catch. At the very least, we would advise purchasing some good work boots that cover the ankle.
Because it is frequently the only thing preventing your ankle from snapping, ankle support is crucial. Furthermore, remember that if you crash, the bike may land on you, and it can hurt you.
Conclusion
Being on a budget does not mean motorcycle riders must sacrifice their safety and protection while riding. There are various affordable options for motorcycle gear available that can provide adequate protection without breaking the bank.
Motorcycle riders can opt for budget-friendly helmets, gloves, jackets, and boots designed to meet safety standards and provide protection.
FAQs
Is it possible to find affordable motorcycle gear that is still safe and protective?
Yes, there are many budget-friendly options for motorcycle gear that meet safety standards and provide adequate protection.
What are some affordable options for helmets?
Some affordable options for helmets include those made by less popular brands or those on sale. Ensuring that the helmet meets safety standards and fits properly is important.
Are budget-friendly gloves still effective in protecting riders' hands?
Yes, many affordable options for gloves still provide adequate protection for riders' hands. Look for gloves made with durable materials and designed for motorcycle riding.
Is it possible to find affordable motorcycle gear that is still high quality?
Yes, it is possible to find high-quality motorcycle gear that is affordable. Look for gear that is made of durable materials and meets safety standards.