Taking a motorcycle journey Travel Solo Adventure Trips with your friends is probably one of the main reasons you bought a bike in the first place, but taking some "you" time may be a terrific way to discover new aspects of riding. At some time in your life, you must take solo travel.
They're an opportunity to have an adventure your way without having to worry about making arrangements and keeping everyone pleased. Along the solo motorcycle journey, you'll meet new people, learn about yourself, and engage in new experiences where you can see things you've never seen before.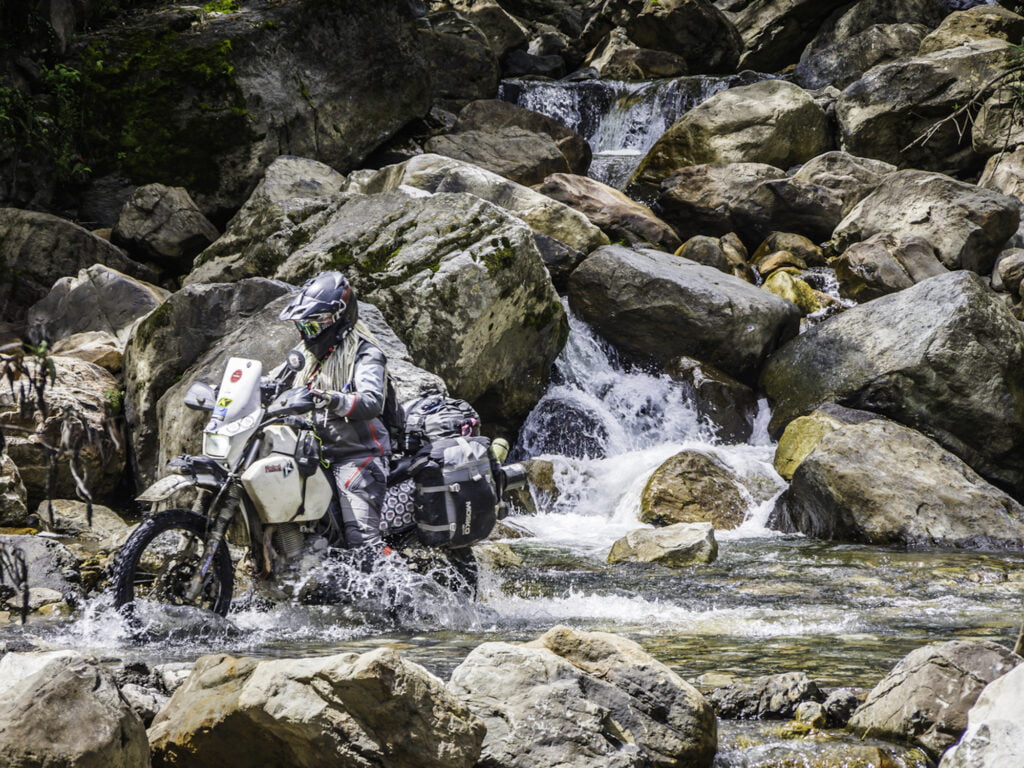 Below Are Some Great Tips for Staying Safe as a Solo Traveler:
1. Wellness Check for Yourself
Make sure you're in the appropriate mindset before riding your bike. "Never Be In A Hurry To Get Somewhere!" if you are in a rush, are running late, are preoccupied, or have your mind on anything else, you may not be in the ideal driving state! The safety materials taught us to "SEE" risks ahead as part of the motorcycle endorsement safety session. This acronym encourages us to "See," "Evaluate," and "Execute" to keep ourselves safe, avoid harmful situations, and avoid crashing.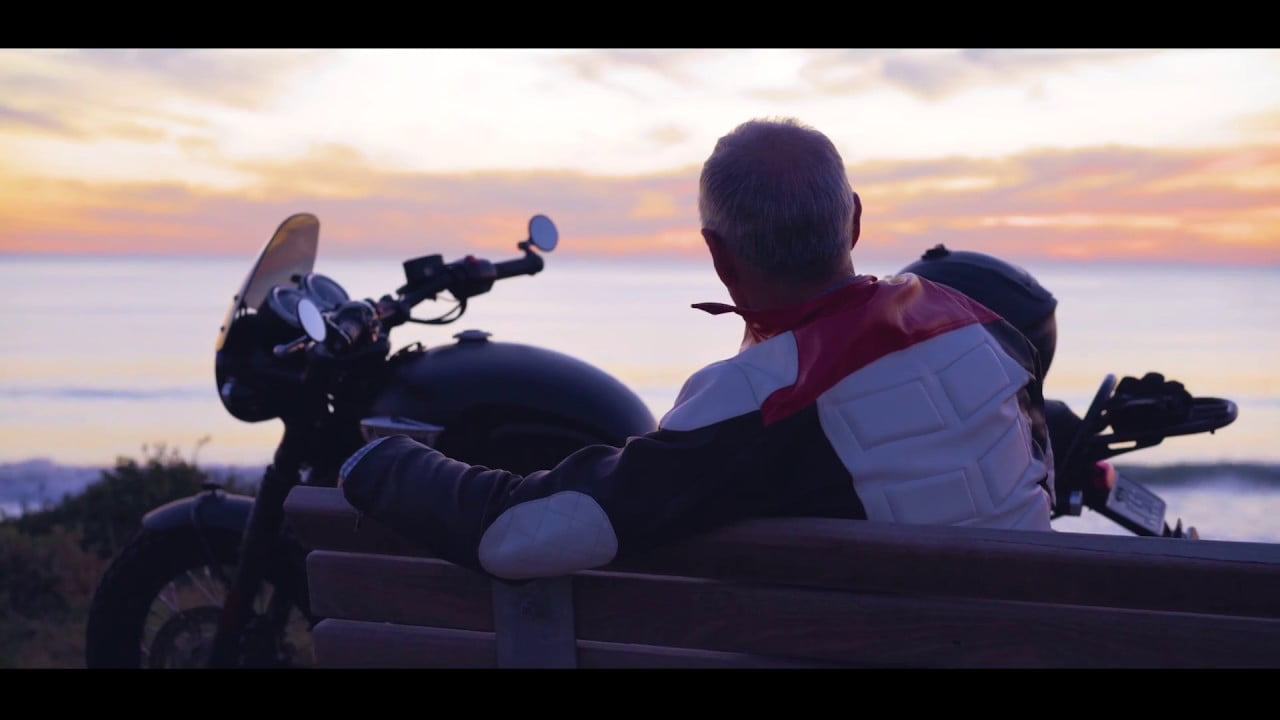 Read Also: Accessories for Riding in the Mountains
2. Wear All the Gear / All the Time
We've all seen it: the person who doesn't wear a helmet, glasses, a shirt, or gloves, instead opting for shorts and flip-flops. Don't be that person, please. Simply put, it is not secure! Full-face helmets, leather jackets, gloves, motorcycle leggings, and motorcycle boots are characteristic of such motorcyclists! Such safety equipment makes a significant impact. Helmets are lifesavers!
3. Wellness Check for Your Bike
Make sure your motorcycle is in good order before starting your solo trip. Travel Solo Adventure Trips Your bike is the only friend on your , so make sure it's in good shape. Check your bike before you leave in the morning and again when you get to your destination for the night.
Pay close attention to the wheels, the motor's sound, and other details. Before a ride, we should inspect the following items for safety: Tires & Wheels, Controls, Lights, Oil & Other Fluids, Chassis, and Stand – Center or Side Stand.
4. Before the Ride – Check the Weather Forecast
Before beginning the trip, like any good rider, check the weather prediction. You'll be less likely to be surprised if you know the weather and can arrange your route accordingly. Wear sunscreen and a long-sleeve shirt to stay cool on hot, sunny days. Some people are confident riding in the rain, while others are not.
A most experienced rider, especially on a longer ride, carries an extra helmet (a full-face helmet) because half helmets are not suitable for rainy weather, and your vision can be drastically reduced as the rain hits your face, your glasses or goggles, or worse yet, fog up.
Read Also: Best Motorcycle Rain Gears (Review & Buying Guide)
5. Rise with the Sun
Try to get on your motorbike before the sun rises, so you have the entire day to cover the area you need to before nightfall. The most dangerous time to be on the road is at night, and motorcyclists are much more vulnerable, especially in distant or rural areas.
If you've had a late start and have been riding all day, don't drive late at night; tired driving is as deadly as drunk driving. Get to bed early and get a good night's sleep so you can start your day with the sun again tomorrow.
6. Stay Hydrated
On a long solo trip, you can't afford to be dehydrated. Dehydration may cause tiredness, headaches, muscular soreness, and nausea and lead you to pass out, which is something you don't want to happen when riding a motorbike. Make sure you have enough water at the start of each day – more than you think you'll need. Water is one item you can't have too much of, particularly on hot days.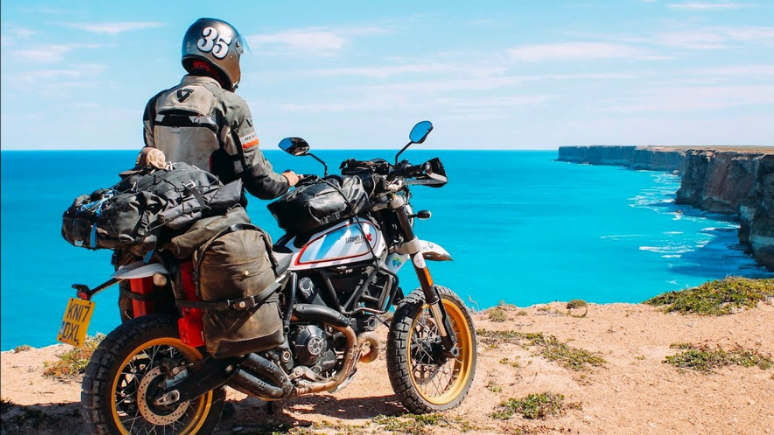 Conclusion
Along with the solo adventure motorcycle trips, it's essential to pack appropriately. If you follow these guidelines, you will have a memorable motorcycle trip. Travel Solo Adventure Trips We can get closer by riding (traveling) alone. At the same time, it allows us to learn a lot about our talents and weaknesses. It challenges some of our long-held views about ourselves and teaches us new skills we didn't know we had.
FAQs
A solo bike trip a good idea?
While a trip with friends is always a good idea, there is also an extreme case for taking a solo ride.
How long should a solo trip be?
Solo travel trends show that the most popular length for a solo trip is 10–12 days.
Why do I ride a motorcycle alone?
You can change your mind, destination, and route as often as possible without causing anyone grief or upset.