The Alpinestars smx 6 v2 vented boots are tracks and street performance motorcycle boots with a wholly redesigned upper for versatility. It is beautifully ergonomically contoured, with novel features, and contains Alpinestars 6 v2 Boots' newest performance footwear development developments.
Every component of the CE-certified SMX-6 V2 has been precisely engineered to provide riders with a significant performance advantage in safety advancements, enhanced ergonomics, and comfort features.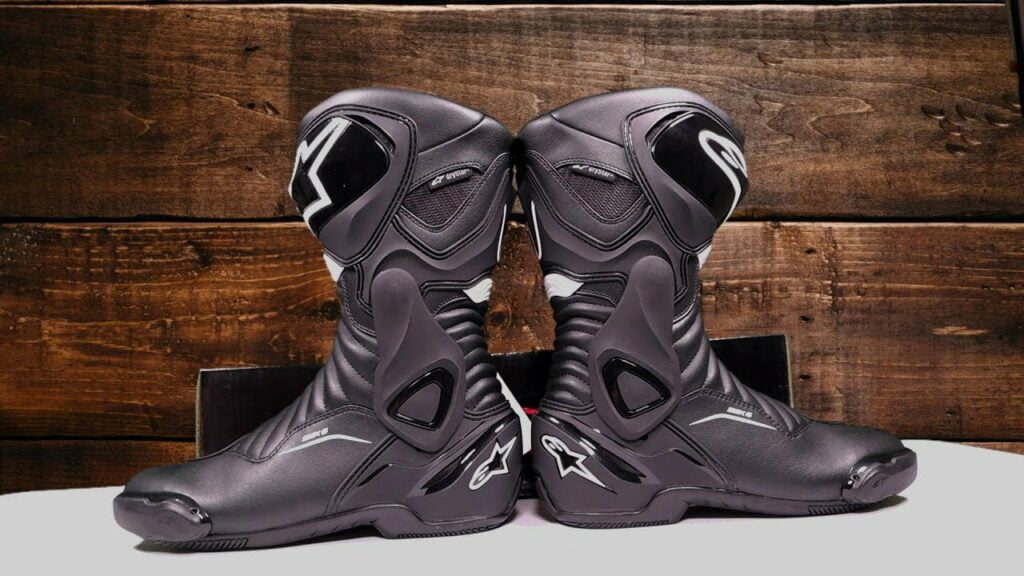 Product Details and Quality
The second-generation Alpinestars smx 6 v2 vented boots in 2022 have been meticulously improved without sacrificing the flexible performance and safety that made the originals a hit on the street and track. The ergonomics have been improved to provide greater anatomical accuracy. For enhanced flexibility and convenience, perforated accordion stretch panelling has been added to the forefoot and the rear of the knee.
The high modulus TPU bio-mechanical ankle support, injected shin guard, calf protector, heel counter, shift pad, and toe slider maintain the SMX 6 lineage's race-bred protection. The heel counter and shin plate also contain air vents to keep the rider comfortable even in demanding situations.
The microfiber at the forefoot and top shaft has been ventilated for maximum ventilation in hot weather. Whether on the racetrack or the country roads, the Alpinestars SMX 6 V2 Vented Boots are built to provide uncompromised protection, skill, and efficiency.
Read Also: Top 15 Alpinestars Adventure Motorcycle Boots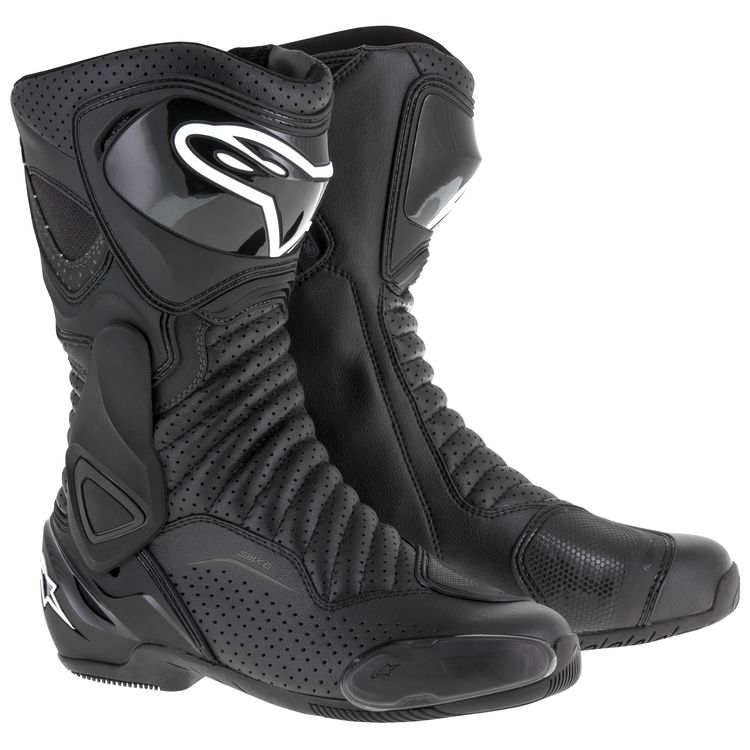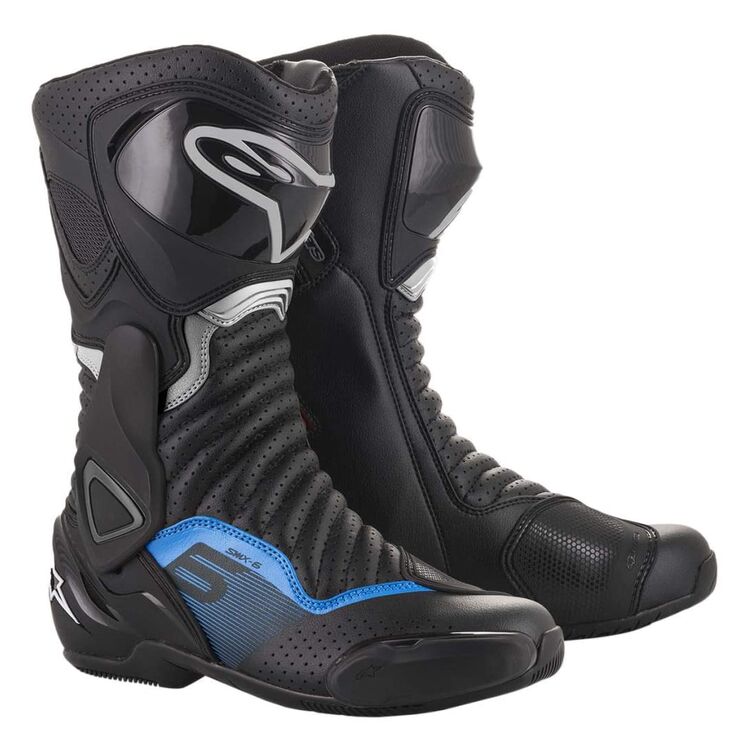 Features:
Innovative front, back below, and rear calf zones in the boot top provide excellent degrees of flexibility.
For longevity and abrasion resistance, the top is made of microfiber.
Ergonomic last for forefoot slimming and better, narrower foot profile, fit, and pleasure.
Alpinestars' unique TPU lateral ankle brace safety offers better structural integrity, protection against impact shocks, repeated abrasion resistance, and flex support between the outer top calf/shin and ankle.
Air vents on the heel counter, shin plate, and breathable mesh inserts promote comfort and minimise fatigue on short and long rides.
Shin guard, calf protector, heel counter, shift pad, and toe slider injected with high modulus TPU for better shock absorption and longevity.
A double density ankle protector placed under the top on the medial side protects in a vital location.
The easy screw fastening design allows faster and easier repair of the integrated, replaceable bi-injected TPU slider.
Unique accordion flex zone structure for extra comfort, extension, stability, and support in the instep and Achilles.
Internal insole with integrated shank strengthening for arch support and foot protection.
The medial side entrance opening/closure system has an elastic-mounted zipper with a broad closing for flexibility and a secure fit.
The internal lining is made of breathable cloth. Anti-slip suede reinforcement on the heel helps keep your foot in place while riding.
EVA and Lycra are used in the detachable anatomic footbed for performance, comfort, and support.
Alpinestars' proprietary compound leather sole enhances feel, grip, water dispersion, and longevity.
CE certification
Our Opinion
We've had the original best Alpinestars vented boots for years, and they've been fantastic. However, there were a handful of minor niggles that the SMX-6 V2 boots have addressed.
These boots are aimed at the daily rider who wants the same level of protection as a more costly track boot while also having the comfort and convenience of a touring boot.
The Alpinestars SMX-6 is available in various colours and styles, making it a motorcycle boot used in every weather and time of year.
Conclusion
The Alpinestars smx 6 v2 vented boots are about as excellent as if you're looking for a boot that does everything well. It'll keep you comfy all day, on and off the bike, for the occasional track day. If you race on the track, a more focused boot on the track may be more suited.
FAQs
What Protection Used in This Boot?
Alpinestars' unique TPU lateral ankle brace safety offers better structural integrity and protection against impact shocks.
What is good about This Boot?
A revised microfiber top, breathable textile internal liner, a replaceable anatomical footbed, and Alpinestars' distinctive compounds rubber sole make up the SMX-6 V2 Vented Boot.
What Certification is used in this Boot?
CE Certification is used in this boot.