If you are a moto vlogger, athlete, traveler, or in the videography industry, you know how important action cameras are. Top action cameras are similar to other types of cameras but have a compact design. It is designed to capture the action from a shooting perspective. The action camera takes photos in time-lapse and burst modes. This camera can be attached to helmets, surfboards, cars, and other objects.
The best action cameras are small, waterproof, durable, and easy to operate. Their lenses can shoot 4K video at a wide-angle fisheye angle. But they are very expensive. If you're looking to buy the best budget action camera, there are some great options for you. The best cheap action cameras may not be as good as the expensive ones, but they can meet your needs.
We have compiled a list of the best action cameras under Rs. 10,000 by doing in-depth research. From this list, you can buy the best action camera for yourself.
Read Also: Best Action Cameras in 2021: High-Quality Features
Best Budget Action Cameras
Here's a list of the best budget action camera. I have reviewed an action camera that cost less than Rs. 10000 in this list. There are fewer options in this price range and we have tried to present you the best.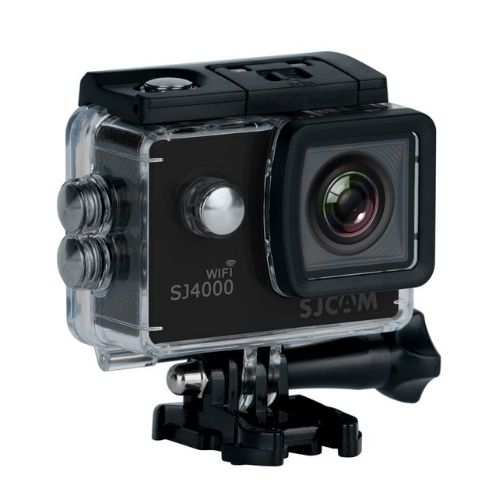 Action camera SJ4000 wifi is a good product compared to the previous generation of camera. It has a waterproof casing that allows you to record exciting water sports. It publishes and plays high-quality videos. This action camera is available for under Rs. 10000 is small in size and comes in various colors. It can be charged with a USB cable from a computer.
The SJ5000X is a better version of this action camera. If you can invest more, buy the SJ5000X, otherwise, the SJ4000 is the best inexpensive action camera.
Features:
ntk96650 chip and ar0330 sensor with a 6glens
wide-angle video
HD screen
Water-resistant 30 meters
Support Wifi
Support storage cards up to 32GB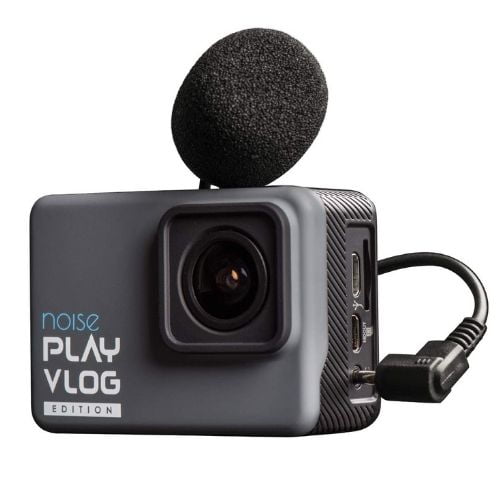 The Noise Play Vlog action camera is specially designed for video recording. With this action camera, you can record 4k videos. It comes with an external microphone for audio recording. You take smooth pictures with maximum stability and minimal blur while moving. Thanks to the built-in 3-axis gyroscope.
This Noise Play sports and action camera captures your adventures in high-quality 4K videos, so you can relive those scenario moments when you watch them again. This camera also records crystal clear sound with an external microphone. As a result, you get the perfect combination of stunning visuals and impeccable sound. Because this camera has a built-in 3-axis gyroscope, you can take smooth pictures with minimal blur and maximum stability. This allows you to take smooth and clear pictures.
Features:
4K@30fps video
External MIC
2.5mm mic jack
Built-in 3-axis gyroscope
Built-in photo effects: Sepia, Black & White, and Negative
Slo-Mo and time-lapse feature
Waterproof up to 30 meters
Inbuilt Wifi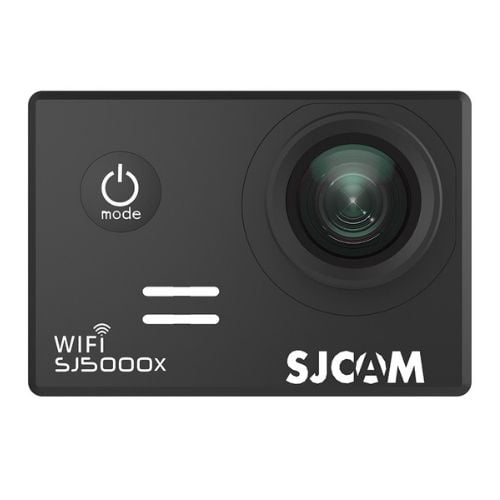 The action camera SJ5000X Elite is very fast and takes high quality photos. It has a large storage space. You can control this action camera remotely so that you can watch and share your content in a timely manner. It has an ingenious design with a slim profile that makes it easy to carry. This action camera is waterproof up to 30 meters. The best thing about this action camera is high-resolution digital video recording.
The budget market offers action-packed cameras and there are plenty of high-end cameras on the market that the SJ5000X can compete with. However, it has many more features including Wi-Fi and 120 fps at 720p which makes it very attractive. If you're looking for a cheap camera, this is a good option, but if you like sports where the camera can get dirty, you should consider another option without a ball style.
Features:
2.0 inches screen
12MP photos and 4k, 2k, 1080p resolution video
Built-in Wifi
lightweight(74g)and
Waterproof: underwater up to 98feet (30m)
Clear HDMI, USB, AV video output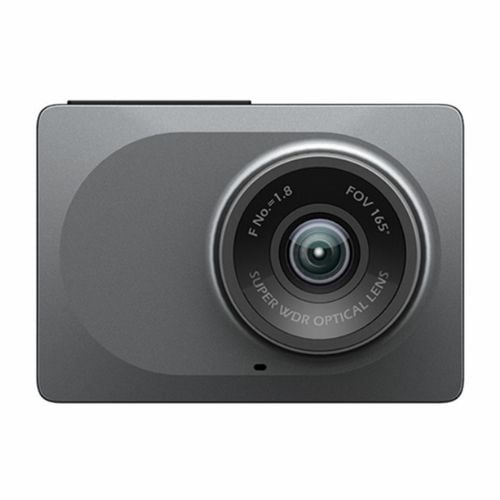 The Smart YI is a dashboard that provides safe driving with real-time starts but can be used as an action camera as it fulfills all the features. The camera has a 2.7-inch TFT LCD screen. It has a 165-degree wide-angle lens, high-resolution images, and high-end night vision for high-quality video recording.
Combining the many features of all the dashboard controllers on the market, the YI Smart Dash Cam offers you and your vehicle the best possible performance and affordability. Designed with Advanced Driving Assistance Systems (ADAS), the camera analyzes data such as vehicle speed and distance and sends real-time audible alerts when the driver drifts out of lane or moves too close to the vehicle in front of him. my friend. The YI Smart Dash Camera supports full HD 1920x1080p at 60fps and 2304x1296p super-resolution at 30fps for sharp, clear images at high speeds.
Features:
Built-in 2.7 inch TFT LCD widescreen
Emergency recording feature
G-sensor technology
High definition image
first-class night vision
165 ultra-wide-angle
YI Dash Cam App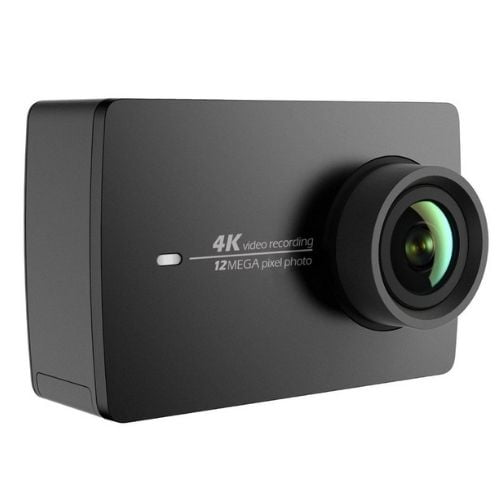 YI 4K is one of the best Yi action cameras under INR 10,000. And a 12-megapixel lens and can record 4K video. It has a battery life of two hours. It also has a built-in Electronic Image Stabilizer (EIS) and a fast Wi-Fi connection. The camera is paired with an Ambarella A9SE75 chip and a Sony IMX377 image sensor, making it more suitable for shopping under Rs. 10000.
With this pocket-sized YI 4K action and sports camera, it offers the luxury of creating an amazing portfolio of photos with unparalleled clarity or organizing a library of as many video clips as possible. Want to show off your educational or photographic skills? Edit your content and share it on the go.
Features:
Effective Pixels: 12 MP,
4K – Ultra HD
Video Capture Resolution: 1080 p
Built-in Electronic Image Stabilization (EIS)
Shooting Modes: Time Lapse, Burst, Slo-Mo, Auto Shot, Single Shot, Self-timer
Ports: USB, HDMI
Built-In Wi-F and Bluetooth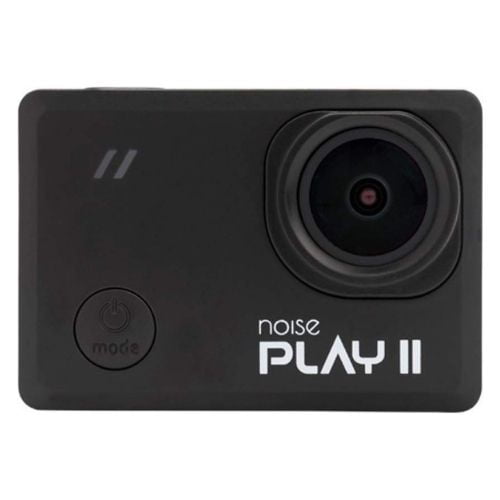 Noise Play 2 is the latest version of the Noise action camera. This camera has a 16 megapixel CMOS sensor and can record 4K video. and a 1200 mAh battery. It is also waterproof up to 30 meters with its box. It has built-in WiFi to transfer photos directly to your smartphone using the Noise Play app.
The production quality of the Play 2 has improved compared to its predecessor. The bodywork is still plastic, but the design and quality are much better. The plastic is also stiffer so it doesn't bend when pressed. Unfortunately, the ports are still not protected, so you need to be careful when using this device without a waterproof case. We wouldn't expect an IP-rated home at this price, but at least a simple rubber plug would be good.
Play 2 supports microSD cards up to 128 GB (up to UHS-1). There's also a Micro-HDMI port and a proprietary data port that the company describes as Mini-USB, but doesn't work with standard Mini-USB cables. The latter option is a bit strange, as almost all companies now use Micro-USB or the newer Type C USB as standard.
Features:
2.0 inches screen
16MP photos and 4k, 2k, 1080p resolution video
Built-in Wifi, microphone
Up to 128GB capacity
lightweight(74g)and
Waterproof: underwater up to 98feet (30m)
Clear HDMI, USB, AV video output
---