Although the current i8 hasn't achieved the athletic goals BMW had for it, the German luxury company seems to be still interested in expensive hybrid sports vehicles. The BMW Vision M future concept from mid-2019 is evidence that work on the future i8 is already beginning.
We like to name it the BMW i8 M because it should offer a significant performance upgrade over the current model. The i8 M is anticipated to distinguish itself from the model it will eventually replace with a substantial increase in power, a longer all-electric driving range, revised styling, and a more skilled chassis.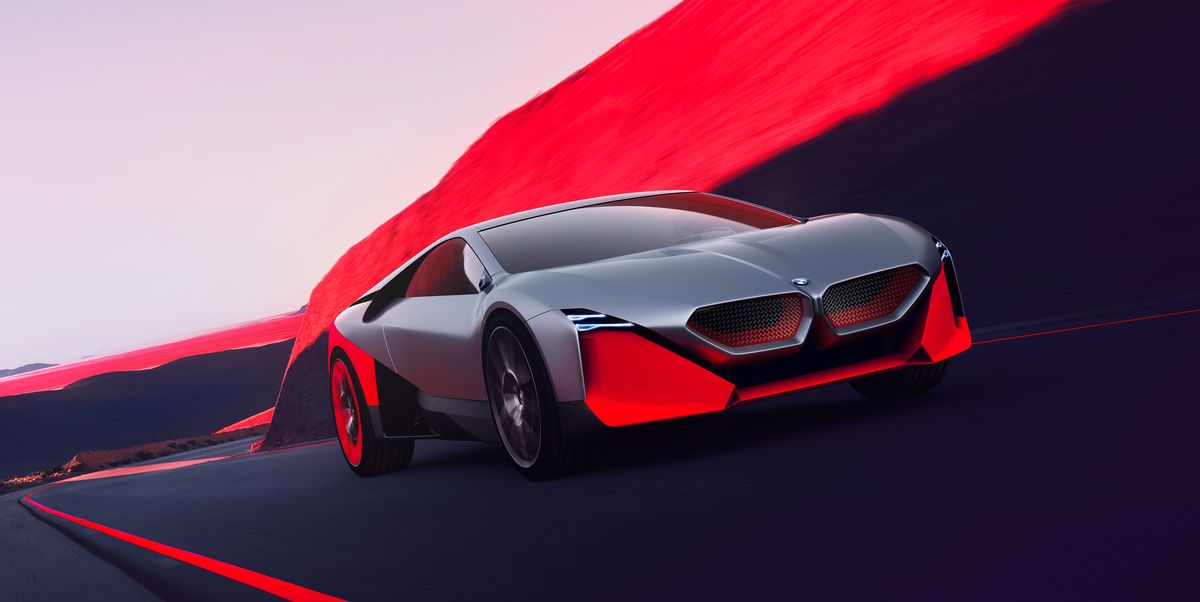 Look Also: Jaguar F-Pace Launched in India, Priced
What's New for 2026?
For the 2026 model year, the i8 M or whatever name BMW chooses for its upcoming hybrid sports car will be completely new. We hope to learn more when the automobile goes on sale, which is anticipated to be sometime in 2025 as a 2026 model.
Suggesting a specific model without knowing the i8 M's specifications or potential extras is difficult. Similar to the previous generation model's offering, we anticipate the i8 M to be available as a fixed-roof coupe and a ragtop roadster.
1. Engine, Transmission, and Performance
Like the current i8, the BMW i8 M performance plug-in hybrid powertrain is projected to operate with an electric motor powering the front wheels and a mid-mounted gasoline engine and electric motor powering the rear wheels. The new vehicle will reportedly have a four-cylinder engine instead of the i8's 1.5-liter turbocharged three-cylinder gas engine. BMW also claims that the new vehicle will have a total system output of 591 horsepower, significantly higher than the i8's 369 horsepower.
 2. Range, Charging, and Battery Life 
The Vision M Next concept car's electric driving range is reportedly 62 miles, but BMW has remained tight-lipped about other parameters, including battery size. It indicates that either BMW's engineers have discovered a way to get a lot more miles out of the 11.6-kWh battery pack present in the current model, or they have discovered room for a considerably larger unit. The second is almost certainly accurate. The i8 M's battery, range, and charging capacity will be covered in more detail closer to the time of the car's release.
 3. Fuel Economy and Real-World MPG 
Since the i8 M has not yet been manufactured, the EPA has not conducted tests on it or provided estimates of its fuel usage. Despite intended acceleration and driving performance improvements, we estimate the i8 M to have slightly higher fuel economy ratings than the current i8. It is in addition to increasing the electric driving range.
 4. Interior, Comfort, and Cargo
Not much information is available regarding the i8 M's interior yet. Still, we're hopeful BMW will solve the i8's difficult entry and exit by giving the new vehicle front-hinged doors and a lower side sill to make the interior more accessible.
The BMW i8 M, like the previous model, will serve as BMW's stylistic laboratory in the future and is expected to use distinctive materials, cutting-edge technology, and attractive designs. Storage and cargo capacity will probably remain constrained, but a front trunk would add more room for bags.
 5. Infotainment and Connectivity
Between now and 2026, a lot might happen in the field of in-car entertainment, so it's impossible to predict what features the i8 M might offer. With its futuristic Boost Pod infotainment system, consisting of numerous glass screens and a head-up display to give the driver access to vehicle-related data and onboard entertainment, BMW debuted the Vision M Next concept car.
6. Safety and Driver-Assistance Features
Given that the BMW i8 M won't be available for a few more years, it's possible that more sophisticated driver-assistance technologies, such as potentially a true autonomous driving system, will be offered. Only time will tell. A few essential safety features include:
Standard automated emergency braking with pedestrian detection
Standard lane-departure warning with lane-keeping assist
Available adaptive cruise control with semi-autonomous driving mode
Conclusion
In this post, we have tried to provide accurate information on the brand-new BMW i8 M. All the specifics include the interior, engine, power, performance, fuel efficiency, safety, infotainment, connectivity features, and more. We trust that you will find this information to be helpful.
FAQs
When will the BMW i8 M be launched in the United States?
The official launch date for the BMW i8 M in the United States is yet to be announced. However, BMW has indicated that it plans to release a high-performance hybrid sports car in the near future. Stay tuned for updates from BMW or your local authorized BMW dealer for the exact launch date.
What are the key features of the BMW i8 M?
The BMW i8 M is expected to be a remarkable combination of power and efficiency. It will likely feature a hybrid powertrain with a potent combustion engine and electric motors, delivering impressive acceleration and performance. The i8 M will likely showcase advanced aerodynamics, lightweight construction, and state-of-the-art technology, making it an exceptional sports car for enthusiasts.
What will be the expected price range for the BMW i8 M?
As pricing details for the BMW i8 M have not been officially announced, it's challenging to provide an exact price range. However, considering the standard BMW i8 and other high-performance M models as a reference, the i8 M will likely be priced higher than the regular i8. The price range can be expected to be in the premium segment, reflecting the exclusivity and advanced technology the vehicle offers.