Alpinestars' new technical reference 1pc racing leather suit, the Fusion Leather Suit is Tech-Air® ready and offers superior freedom of movement and a high level of ventilation through the development of innovative new materials: RIDEKNIT® stretch paneling and MATRYX® ultra abrasion resistant and highly breathable zones.
Best Motorcycle Riding Gloves in India
1. Alpinestars Fusion Race Suit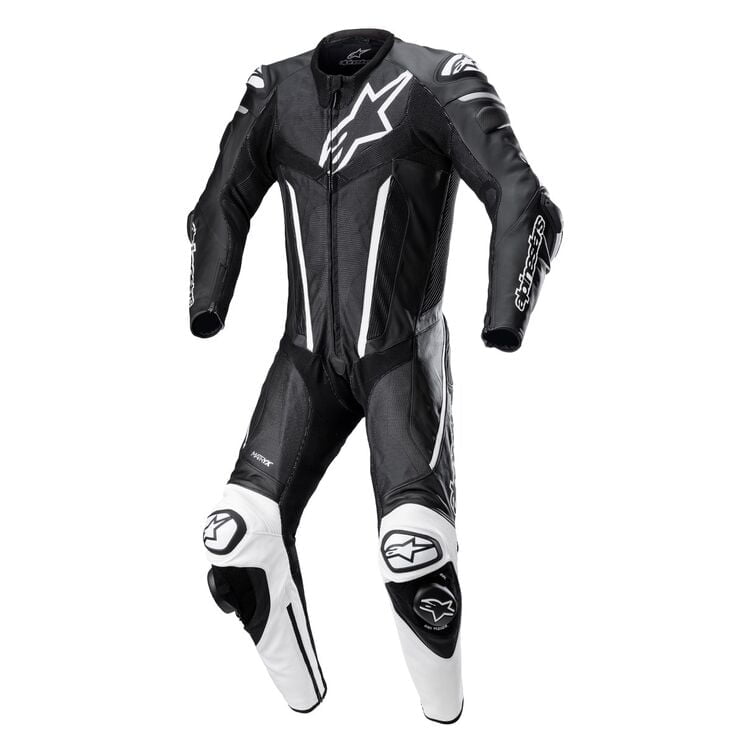 Engineered seamless RIDEKNIT® stretch paneling for enhanced flexibility and freedom of movement with extensive perforations at the crotch, rear of the leg, abdomen, chest, neck, arm holes, inner arms and shoulder blades, and strategically positioned dual layers in keys areas for additional protection against abrasion.
Innovative MATRYX® structural panels on the thigh, abdomen, chest and back hump provide parametric performance for ventilation and superior mechanical resistance to tearing and abrasion while also being extremely thin and lightweight.
An engineered fit designed to accommodate any Alpinestars Tech-Air® System in order to deliver the highest level of active race protection
Race fit – highly pre-curved body, arms and knees for enhanced performance.
Premium bovine 'racing grade' leather with dual layers in exposed areas for superior abrasion resistance.
DFS armor delivers optimal resistance against impacts and abrasion, and offers exceptional friction control.
Internal Race spec GP-R armor is soft for comfort and delivers extended coverage for additional protection in key zones.
Bio-Flex Race hip armor for optimal resistance against impacts.
Calf RIDEKNIT® stretch paneling perfectly adapts to different calf shapes and muscle movements.
Knitted collar for rider comfort.
Zippered detachable comfort liner for convenience.
According to European statutory law the CE mark is a conformity requirement for the marketing of this product. The following standards apply: Fully CE-certified riding garment to CE – Category II prEN17092 standards – AAA class.
2. Dainese Laguna Seca 5 Perforated Race Suit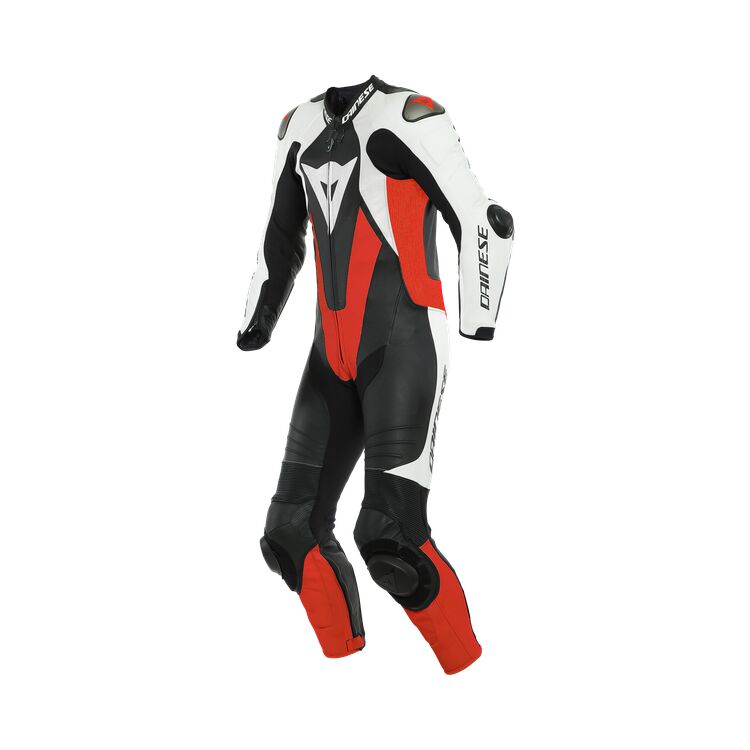 A technical upgrade to a racing icon that is just as at home on the road. Full Tutu cowhide with molded panels. Aerodynamic hump with bag for optional dewatering hose (sold separately). Microelastic 2.0 and triaxial technology for speed and comfort. Protection for the latest generation of MotoGP with aluminum shoulders and RSS 2.0 elbows. Category 1 is safer everywhere. MotoGP has evolved throughout its life on the speedway.
3. Icon Hypersport Race Suit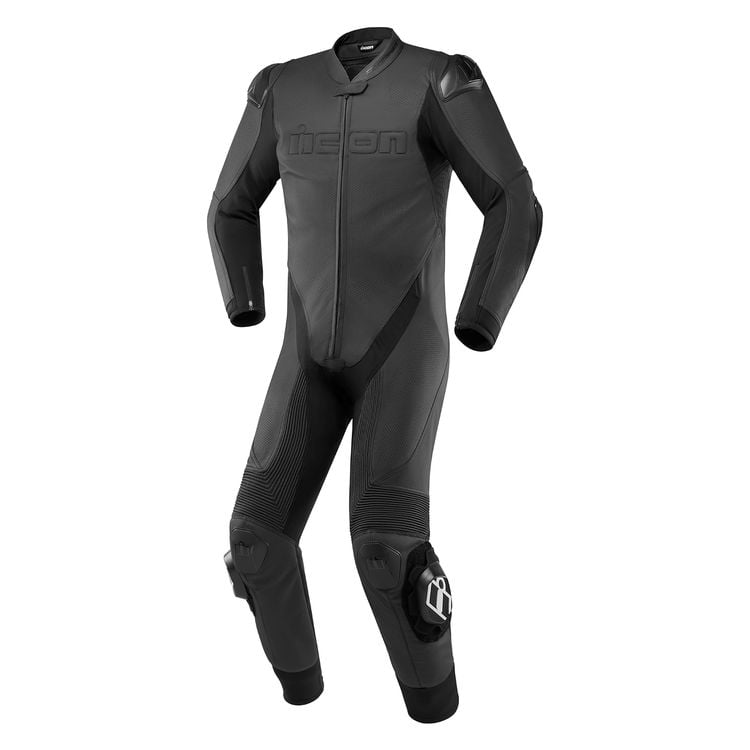 Protecting Everywhere, Icon Hypersport One-Piece Racing is made from 1.1mm-1.3mm TrackSpec leather with D3O interference. Free space between the legs and shoulder girdle and pull the knee deeper. The bottom line is removable and washable, so it stays clean and fresh like oak every time it bends.
This type of clothing is a loose-fitting garment with removable D30 protective gear, elbows, backs, knees and waist protection, and mixed areas. It has wrists, adjustable nylon ankles and zippers. The unique TPR chest, TPU shoulders, elbows and waistband, plus the TPU button enhance its comfort with AAA class cabinets.
4. REV'IT! Quantum Race Suit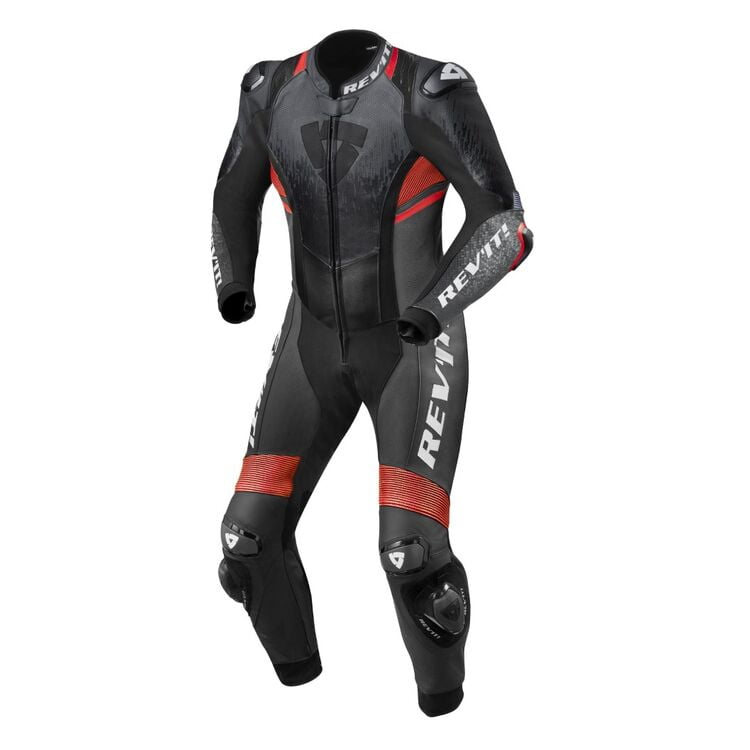 Revit Quantum Race Suit consists of Monaco cowhide which is debossed for a honeycomb print that looks like shimmering snakeskin. You will be delighted by the extraordinary stylistic and practical functionality. Convivence and freedom of movement are provided by the careful positioning of the stretched material.
It has a CE level 1 clamp that supports a double slider for greater impact forces and extended skin support holes to keep you warm. Intestinal hydration VCS speeds up the removal of dryness and preserves the beauty of clothing with a removable wash net. Compatible with separately distributed storage devices as well as Seesoft Back storage bags.
The dress is comfortable and rugged and features cool 3D fabric, calf zipper, wings, elastic wings, straps and straps. The gestational temperature may appear to be 1000 Fahrenheit, and in addition to breathing and air conditioning, this type of REV'IT is also being tested. It is sealed with Betac material.
5.Alpinestars Racing Absolute Race Suit For Tech Air Race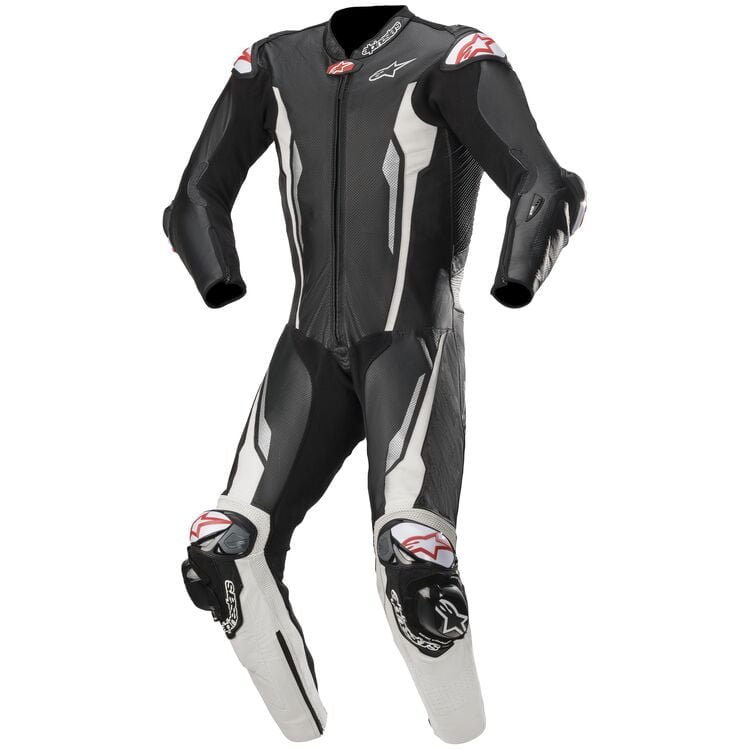 The Alpinestars Racing Absolute Race Suit for Tech Air Race Vest is compatible with Alpinestars' airbag vest . A completely kitted out suit will combine kangaroo leather with the sensors, electronics and an airbag to keep you safe when you ride.
This Absolute Race Suit is built to accept the Tech Air Race Airbag System. The vest, which must be purchased separately, installs easily in just a few minutes and does not require any external sensors to operate. Should it detect a crash, it will deploy a protective airbag, providing unrivaled protection to the rider's full back, shoulders, kidney area and chest.
Compatible with the Tech Air Race Vest Airbag System, sold separately
Internal conduits for quick and convenient connection of suit to airbag system
Left sleeve features LED panel which clearly displays airbag system's functioning status
Internal VELCRO® brand fastener and YKK zipper fixings for securing airbag system
Accordion stretch inserts on shoulder and underarm designed to accommodate inflated airbag
High level race suit incorporating MotoGP-derived technologies
Designed with body mapped race fit and pre-curved sleeves for optimum riding performance
Premium full kangaroo leather construction for lightness, flexibility and optimum levels of protection
Highly durable, flexible kangaroo leather features anatomical panels for high levels of movement and a superior fit
Strategically positioned accordion stretch panel inserts have been designed to accommodate Alpinestars airbag system, allowing expansion when the airbag inflates but also offering a high level of anatomical performance and a superior fit when riding without the system fitted
Motorcycle Racing Suit Buying Guide
Choosing a race suit is a choice that involves trade -offs: the style, material, technological characteristics and level of protection you want from the suit can greatly influence what you end up buying. Some look good, but they don't help when you're in the bathroom or keep you warm and dry for miles. Here is our shopping guide to help you choose an environment that suits your needs and wants.
Singlet Or A Two-Piece
Whether you are going to use your motorcycle gear for racing or fun riding is very important. To help decide what to wear, the answer is simple: get one if you are going to ride in your closet. You can also have one of the garments with a 360 degree zipper that attaches to the shirt and pants, just make sure the zipper attaches around the hem if you need a snug fit. the zip link is too small to fit most descriptions.
Material
Not all riders expect to be completely safe from head to toe, but if you're a runner who often wants to stretch the positions and go corners or bend a little more than before, The back cover is going to be one of the best. tools you will find. Skin is not only the most resistant to damage, but can also be the most protective and protected against your effects. Thick skin and skin types can also be checked. Solid heavens are more reliable than man -made or composite materials.
Armor
Review the armor and see if any modifications or other equipment is brought to the race to increase safety. Not all manufacturers place too much emphasis on their armor just to make it fit all outfits. But you can change weapons if you have a special outfit.
Fit And Comfort
Strength and comfort are not as important to your safety as running clothes. You should rest and use all your strength, cycle and make the most of the ride. A distraction beside the shelf seat, which is small and stiff when moving the top, is not ideal.
Temperature Control
When you buy motorcycle gear, the first thing you can think about is where and when you will ride. Find loops that will help you vacuum your clothes while walking in warm weather. Find an insulating layer warm when driving in cold weather. There is plenty of separation and ventilation for riders who want to challenge a different environment on the same day.
Pockets
How motorcycle jackets are tied, usually with zippers or Velcro. It should be covered with waterproof material and wide enough to accommodate whatever you intend to carry with you, usually a bag, tablet, headphones, map, and essentials. Hips and chest are areas for pockets.
Conslusion
All of the suits mentioned above in our list are relatively good for reducing resistance on highways, but they have high air permeability, not too low humidity. they are equipped with better stability and weapons. When you get stuck in the rain after dark or you start a long and painful journey, the sun is over your head, you will be grateful if you can get into any n to do them.