There are many possibilities when picking motorcycle riding clothing, but only a few materials are available. For motorcycle riders, Leather and Textile Motorcycle Gear are the most popular options. Textile comes in various forms, including mesh, Gore-Tex, and other polyester-type textiles, and sometimes all of the above are combined to meet the needs of individual riders.
The rider must make a personal decision depending on their riding style, the climate, and the location while selecting their riding clothes, including both their pants and jacket. Personal comfort matters most, so when choosing, go with the outfit that keeps you well protected from the weather and in the event of an accident without compromising your ability to control the motorcycle.
To assist you in making an informed decision, we have listed some of the advantages and disadvantages of leather and textile motorcycle gear.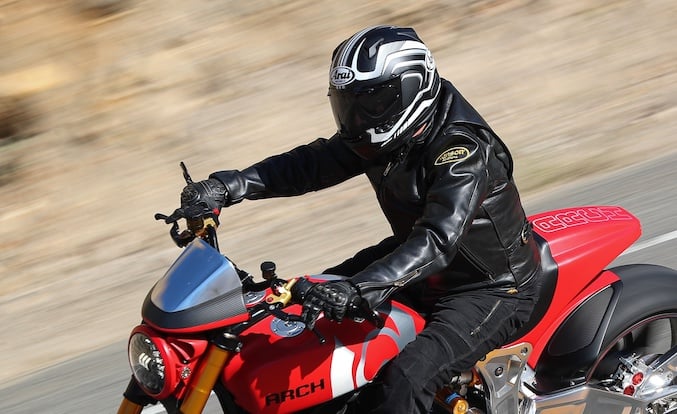 Read Also: Best Motorcycle Racing Suit Review in 2023
1. Leather Motorcycle Riding Gear
The only material of choice for many motorcyclists nowadays is leather, which still rules the road. Today's leather also has a variety of ventilation elements incorporated into it, including perforated panels, zippered mesh-lined vents, and carefully placed breathable textile materials.
Certain designs have flex panels for a better fit and mobility for the rider, and most designs contain pockets for updated armor packages if an armor kit is not included. Since the warm, tightly fitting clothing that was widely worn decades ago, leather jacket design and overall construction have advanced significantly.
Leather is the most durable material overall and for resilience to impact and abrasion. It also comes more fitting and less loose than other fabrics, so it takes some time to break in like a baseball glove that gradually conforms to your hand. You can anticipate that leather pants and jackets will become more comfortable with time, but in the meanwhile, you must put up with any stiffness until it expands and molds to your body.
Expect to return home wet in the rain, even though most leather clothing needs to be treated for wet weather. Leather motorcycle gear typically doesn't make much sense in locations with continuous rain or other moist weather.
Advantages of Leather Motorcycle Gear
The highest resistance against impact and abrasion
More "tailor" fitting generally
Most include back, elbow, and shoulder armor
Stylish
Disadvantages of Leather Motorcycle Gear
Heavy, possibly hot
After being exposed to the elements, it needs conditioning and treatment
Demands a break-in period
Seasonal
Higher-end jackets cost more since they have more features
Not the greatest option for riding in heavy rain
2. Textile Motorcycle Riding Gear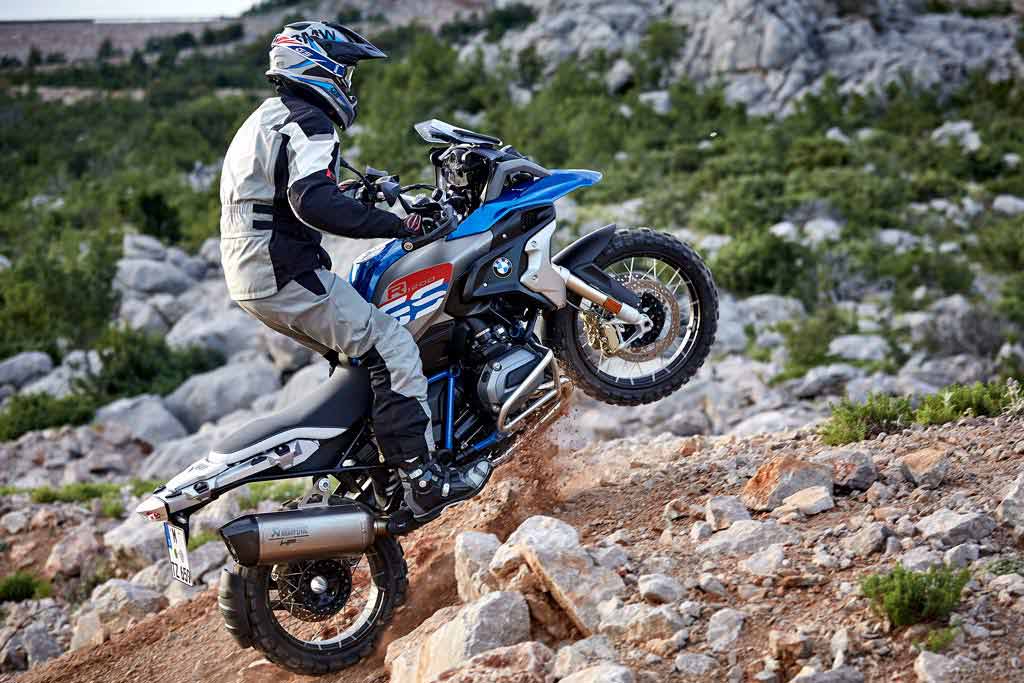 Compared to leather or denim, textile clothing is still relatively new on the market. Any material made of synthetic fiber, except leather and denim, is called a textile. Textile jackets offer many additional benefits, such as breathability, space for armor, and waterproofing. Nothing compares to textile for waterproof efficiency, and unlike leather, you may wear a textile jacket or pair of pants over other clothing, including a leather jacket.
Also, textile has the best ventilation, and you can easily locate clothing that is functional all year round in any climate or weather.
Textile does not perform as well against abrasion or impact as leather, so it is generally necessary to put CE-approved armor on the elbows, shoulders, and back pads of jackets, as well as the hip and knee plates of pants. The majority of textile jackets and pants have an inbuilt armor system. However, some have additional padding with places for armor that require additional purchases.
One thing to notice is that more and more makers have included new materials that provide today's textile gear the best abrasion resistance in its class but still don't match the leather.
Advantages of Textile Motorcycle Riding Gear
Strong resistance to impact and abrasion
Providing greater autonomy and versatility
Wide price range
Waterproof options
Comfortable right out of the box
Disadvantages of Textile Motorcycle Riding Gear
Impact and abrasion resistance are inferior to leather
Armor is included in certain clothes, but not all
Conclusion
Regardless, leather is generally a little more demanding and high-maintenance, but you might find your soul mate if treated well. On the other hand, textile is often resilient and useful in a hurry but is also simple to replace.
Most riders own multiple sets of riding clothing, with a favorite used most frequently and one or two backup sets of jackets and pants for the weather or other potential riding conditions. Wear what makes you feel safe against the worst-case circumstances and comfortable in the best-case scenarios, whether you choose leather motorcycle gear, textile, or a combination of both.
FAQ's
What are the advantages of leather motorcycle gear?c
Leather is a durable material that offers excellent abrasion resistance and protection in the event of an accident. It is also a classic and stylish material that is often associated with motorcycle culture. Additionally, leather gear tends to last longer and hold up better over time than textile gear.
What are the disadvantages of leather motorcycle gear?
Leather gear can be heavy and hot, especially in warm weather. It can also be more expensive than textile gear and may require more maintenance to keep it in good condition.
What are the advantages of textile motorcycle gear?
Textile gear is often lighter and more breathable than leather gear, making it more comfortable to wear in warmer weather. It is also often more affordable than leather gear and may require less maintenance.